Over 44 million visitors per year. $14 billion worth of economic impact.

18+ Total Weekly Impressions
Why OOH Advertising in Phoenix, AZ?
Phoenix, Arizona is bustling with 1.6 million residents as of the 2021 Census, and its flourishing tourism and sprawling airport bring many to this part of Arizona each year.
Thanks to its warm temperatures and perpetual sun, millions of visitors flock here to bask in the rays each year. Its golf courses designed by Jack Nicklaus, it's metropolis Valley of the Sun (a focal point), and its native succulents add to Pheonix's uniquely interesting landscape. The desert metropolis is also ripe with night clubs. Phoenix is ranked number 12 on the DMA in the United States as of 2022, making it an excellent place to house your marketing campaign.
If Phoenix is your ultimate choice for billboard advertising, you'll gain great exposure with the many passersby having access to what you're offering. What are you waiting for?

Phoenix Media Kit
Foxpoint's location-based media provides unmatched environmental relevance to consumers.
This ensures that brand stories communicate the right message, at the right time, to the right audience. Want to learn more about billboard opportunities in the Phoenix Market? Download our media kit below.

Phoenix Metrocenter
Media Type:
Digital

|

Facing:

South

|

ID:

AZ-01B
18+ Total Weekly Impressions
This new two-sided 30' x 20' digital display is located in central Phoenix along Interstate 17 in the Metrocenter complex. This location is at the epicenter of an area that is currently under major renovation anchored by a new transportation hub and surrounded by industrial, retail and dining offerings. With a population of 4,737,270, Phoenix is the 5th most populous city of the United States. More than 16 million people visit the metropolitan area each year to enjoy the weather, not to mention the luxurious spas, resorts, and casinos.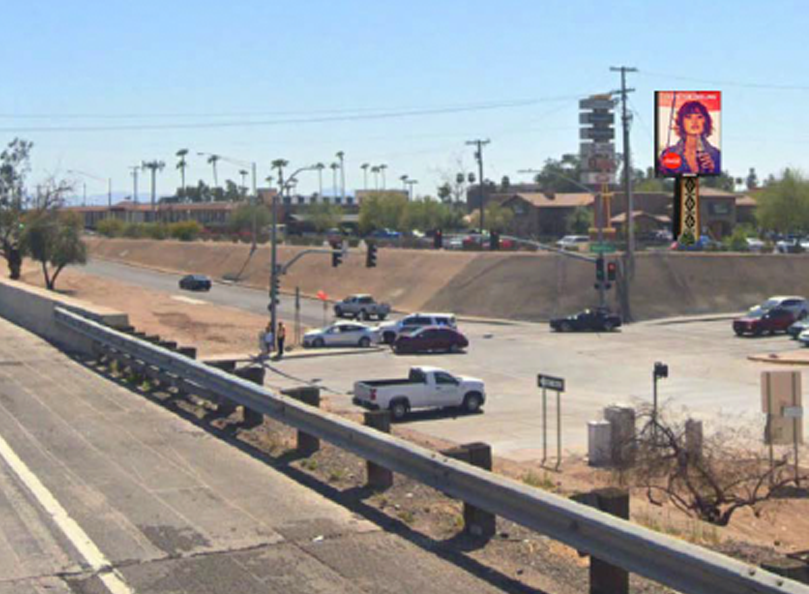 Let's plan
your
Campaign!