OOH +
Local Businesses
REACH LOCAL AUDIENCES. DRIVE TRAFFIC TO YOUR BUSINESS
Outdoor advertising is the last mass advertising medium that doesn't have a channel to change or switch to turn it off.
With a consistent campaign that provides proper reach and frequency to a targeted audience, OOH will build your brand recognition and more importantly drive local audiences to your front door. Once we identify a program that best fits your needs, Foxpoint can get to work on storyboarding your campaign.
Our in-house design experts can provide guidance on best practices to make sure you get the most effective message out to daily commuters. Our one-stop policy provides services that include everything from creating to installing your ad.
Why OOH?
Out of home advertising ("OOH") is the fastest-growing traditional media in America – more than TV, radio, and print. OOH thrives because OOH is anything but traditional. Fueled by unrivaled vision and creativity, OOH advertising will always deliver innovative ways to help advertisers take their message further.
Why Your Local Business Needs OOH Advertising
Reach
90% of US residents age 16+ noticed some form of out-of-home advertising in the past month
Audience
Out-of-home ad viewers are more likely to be both younger and have higher incomes than the general population
Engaging
66% of smartphone users took some sort of action after seeing an OOH ad in the past year.
No Skipping
Out-of-home is the only mass advertising platform that cannot be skipped, changed, or turned off by consumers
Flexible
Digital out-of-home media is built for quick content changes to reach consumers with relevant messaging any time of day
Diversify your Marketing Efforts
Historically, out-of-home campaigns were reserved for big companies with deep pockets. With the manual labor required by out-of-home companies to negotiate, prepare, and schedule OOH campaigns, smaller businesses were often overlooked.
OOH is actually the fastest-growing advertising medium of the last few years, showing consistent and steady growth while other forms of media are declining.
All the elements of a marketing mix influence each other, and a healthy balance can lead to a thriving business.
ONE OF THE LOWEST CPMS OF ALL MARKETING MEDIUMS

CONSUMERS SPEND 70% OF THEIR DAY AWAY FROM HOME

CONSUMERS MAKE SHOPPING DECISIONS WHILE IN THE CAR

97% OF CONSUMERS WHO READ BILLBOARDS RECALL WHAT THEY READ
Types of OOH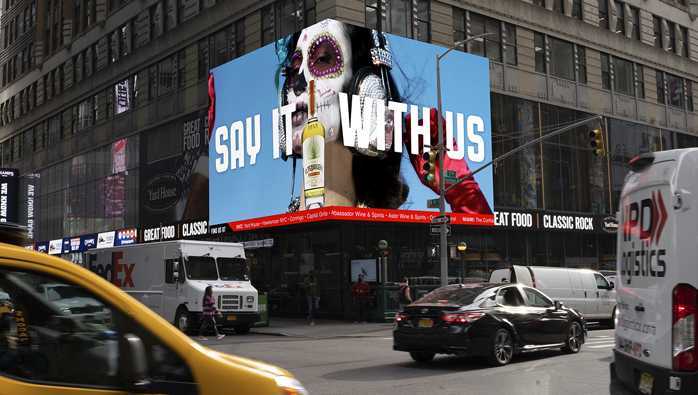 Premium Digital
Digital landmark displays are much larger than typical signs and are often found in downtown urban centers and popular destinations. Commonly surrounded by pedestrian traffic encouraging longer dwell times, these unique displays are equipped to run full motion as well as real-time engaging content.
This expanded opportunity allows advertisers to spread their proverbial "creative wings" and execute campaigns that explode beyond the immediate OOH audience and enter into the viral world of social media.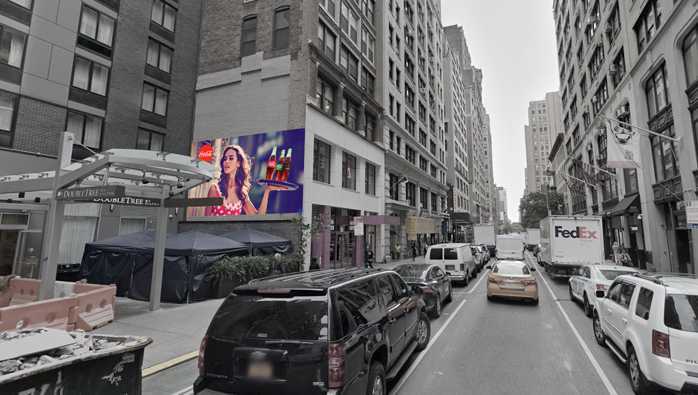 Wallscape
These large format static displays are typically applied directly to landmark buildings in high-trafficked downtown cores. Most are large and unique-shaped, rising above the clutter of ground-level traffic and smaller OOH offerings.
Commanding attention with long approach views to vehicles and pedestrians, Foxpoint wallscapes offer advertisers an opportunity to create one-of-a-kind, memorable campaigns.
As technology advances and digital displays become more prominent, large format, traditional static OOH media can give a single advertiser a domination-effect and deliver maximum exposure reaching your audience.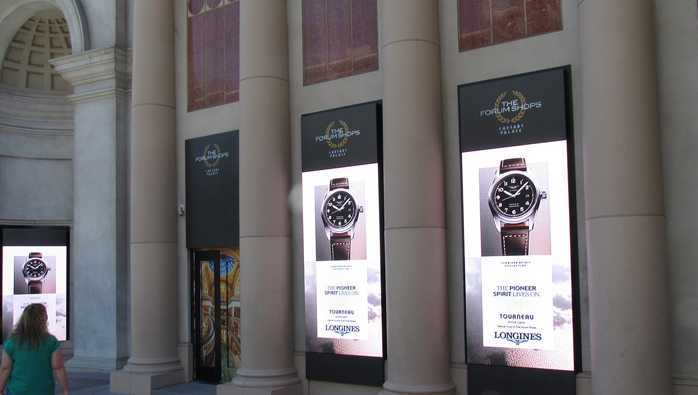 Digital Bulletin
Providing the same features and benefits of the traditional static bulletin, digital bulletins allow advertisers a wide variety of new opportunities to capture audiences. Digital displays are easy to create content for and require zero cost for installation.
This plug-and-play format provides advertisers the chance to adapt their messaging to meet market conditions. For example, if a fast-food chain wanted to reach a certain audience for breakfast, another for lunch and yet another for dinner, this brand could run different messages to stay relevant throughout the day.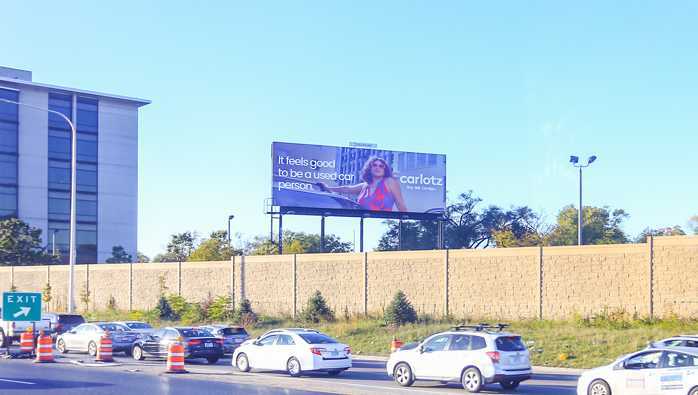 Static Bulletin
Traditional "bulletin billboards" are the most commonly used format in OOH advertising. Typically seen along main thoroughfares such as freeways and highways, these displays are highly impactful due to large amounts of consistent traffic that pass by them on a daily basis.
Often built on a pole structure, this allows faces to be built reading to multiple directions of traffic, increasing exposures. Static bulletins have a rich history of being a canvas for unique creative executions that allow for extensions, embellishments and other effects creating can't-miss campaigns that are anything but static.

Let's plan
your
Campaign!