Why
OOH
Advertising
in Indianapolis?
18+ Total Weekly Impressions
Indianapolis, A city known for fast cars and blockbuster events has also gained acclaim for a flourishing culinary and brewing scene, thriving cultural institutions, cool neighborhoods, sports and so much more. Downtown Indy focuses on advancing downtown as a great and diverse place to live, learn, work, and play.

Indianapolis Media Kit
Foxpoint's location-based media provides unmatched environmental relevance to consumers.
This ensures that brand stories communicate the right message, at the right time, to the right audience. Want to learn more about billboard opportunities in the Indianapolis Market? Download our media kit below.

Indianapolis Bulletin
Media Type:
Static
|
Facing:
East
|
ID:
IL-101
18+ Total Weekly Impressions
This rooftop bulletin is in a historic urban neighborhood just south of downtown Indianapolis. The Fountain Square Theatre originally opened in 1928 as a 1500 seat motion picture and vaudeville theatre enjoying many years as a premier entertainment venue.
The location now is a popular venue for hosting wedding ceremonies and receptions, corporate functions, and concerts and also has a rooftop dining patio directly adjacent to the display.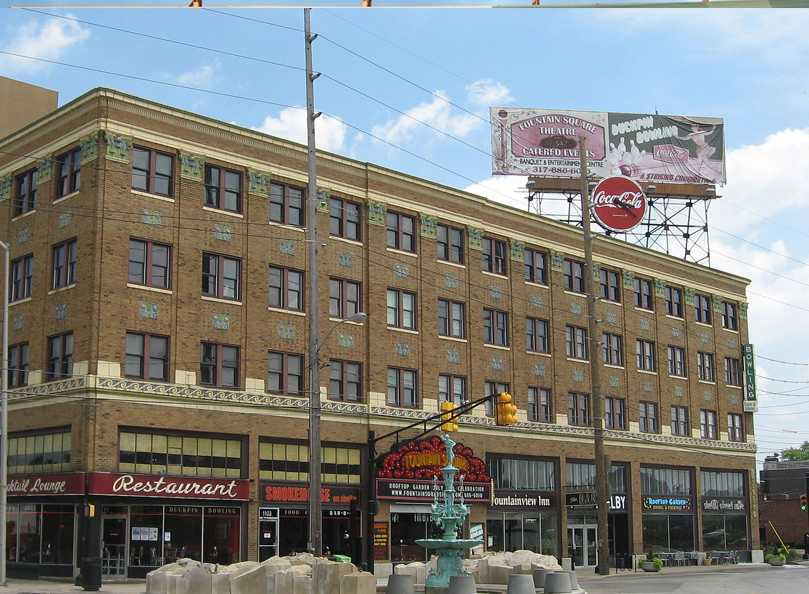 Let's plan
your
Campaign!