Over 80 Million Visitors A Year. $12 Billion Worth Of Economic Impact.
18+ Total Weekly Impressions
Why OOH Advertising in Indianapolis, IN?
Indianapolis, Indiana, has a population of 876,384 residents as of the 2020 census. Tourism is a thriving industry and annually brings over 80 million people to the capital of Indiana. Indianapolis is home to several iconic attractions.
Crown Hill Cemetary is the third largest cemetery in the United States. The Children's Museum of Indianapolis is the world's largest children's museum.
There's always St. Elmo Steakhouse for good food, which has been around since 1902 in downtown Indianapolis. Still in its original location, it is the oldest steakhouse in Indianapolis. Sports fans love Indianapolis.
It's home to 11 professional sports teams. But the sport that draws the biggest crowd? The Indy 500, the Greatest Spectacle in Racing, held its inaugural race in 1911. So if you're choosing to advertise in Indianapolis, Indiana, you're on the fast track.
Can you beat that?

Indianapolis Media Kit
Foxpoint's location-based media provides unmatched environmental relevance to consumers.
This ensures that brand stories communicate the right message, at the right time, to the right audience. Want to learn more about billboard opportunities in the Indianapolis Market? Download our media kit below.

Indianapolis Bulletin
Media Type:
Static
|
Facing:
East
|
ID:
IL-101
18+ Total Weekly Impressions
This rooftop bulletin is in a historic urban neighborhood just south of downtown Indianapolis. The Fountain Square Theatre originally opened in 1928 as a 1500 seat motion picture and vaudeville theatre enjoying many years as a premier entertainment venue.
The location now is a popular venue for hosting wedding ceremonies and receptions, corporate functions, and concerts and also has a rooftop dining patio directly adjacent to the display.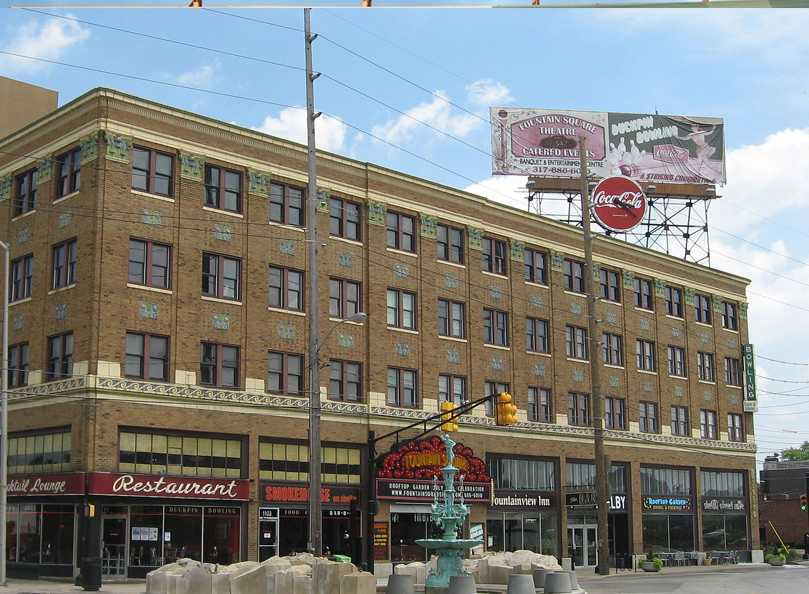 Let's plan
your
Campaign!