Home to over 9.5 million people, with 2.7 million living within the city
18+ Total Weekly Impressions
Why OOH Advertising in Chicago, IL?
The Chicago metropolitan area is home to over 9.5 million people, with 2.7 million living within the city proper. Chicago, Illinois, has a robust public transportation system, but most of the population relies on cars to get from home to work.
Chicago, Illinois, is also a popular tourist destination as 30.7 million people visited the Windy City in 2021. Travelers come from all over the world to see the city's collection of skyscrapers, world-class museums, and lake-front views. They also enjoy the variety of sports venues like the iconic Wrigley Field.
According to the mayor's office, those tourists generated $1.3 billion in tourist tax revenue. The city ranked third in the DMA ratings, so it's proof positive that billboard advertising in Chicago, IL, is worth the investment. With several major highways, a handful of international airports, and exceptional establishments from Hyde Park to Wrigleyville, it's time to advertise in Chicago.
Why
OOH

Advertising in Chicago?
18+ Total Weekly Impressions
Chicago's demographics show that it is a large and ethnically diverse metropolis. It is the third-largest city and metropolitan area in the United States by population, and the city was home to over 2.7 million people in 2020, accounting for over 25% of the population in the Chicago metropolitan area; home to approximately 9.6 million.

Chicago Media Kit
Foxpoint's location-based media provides unmatched environmental relevance to consumers.
This ensures that brand stories communicate the right message, at the right time, to the right audience. Want to learn more about billboard opportunities in the Chicago Market? Download our media kit below.

Chicago O'Hare Bulletin
Media Type:
Static
|
Facing:
East
|
ID:
IL-101
18+ Total Weekly Impressions
This one-sided static bulletin is primed to be an instant landmark in the Chicago market. The display sits high above the I-90, Kennedy Expressway and reaches traffic headed into O'Hare International Airport. This air travel hub serves nearly 85 million passengers annually.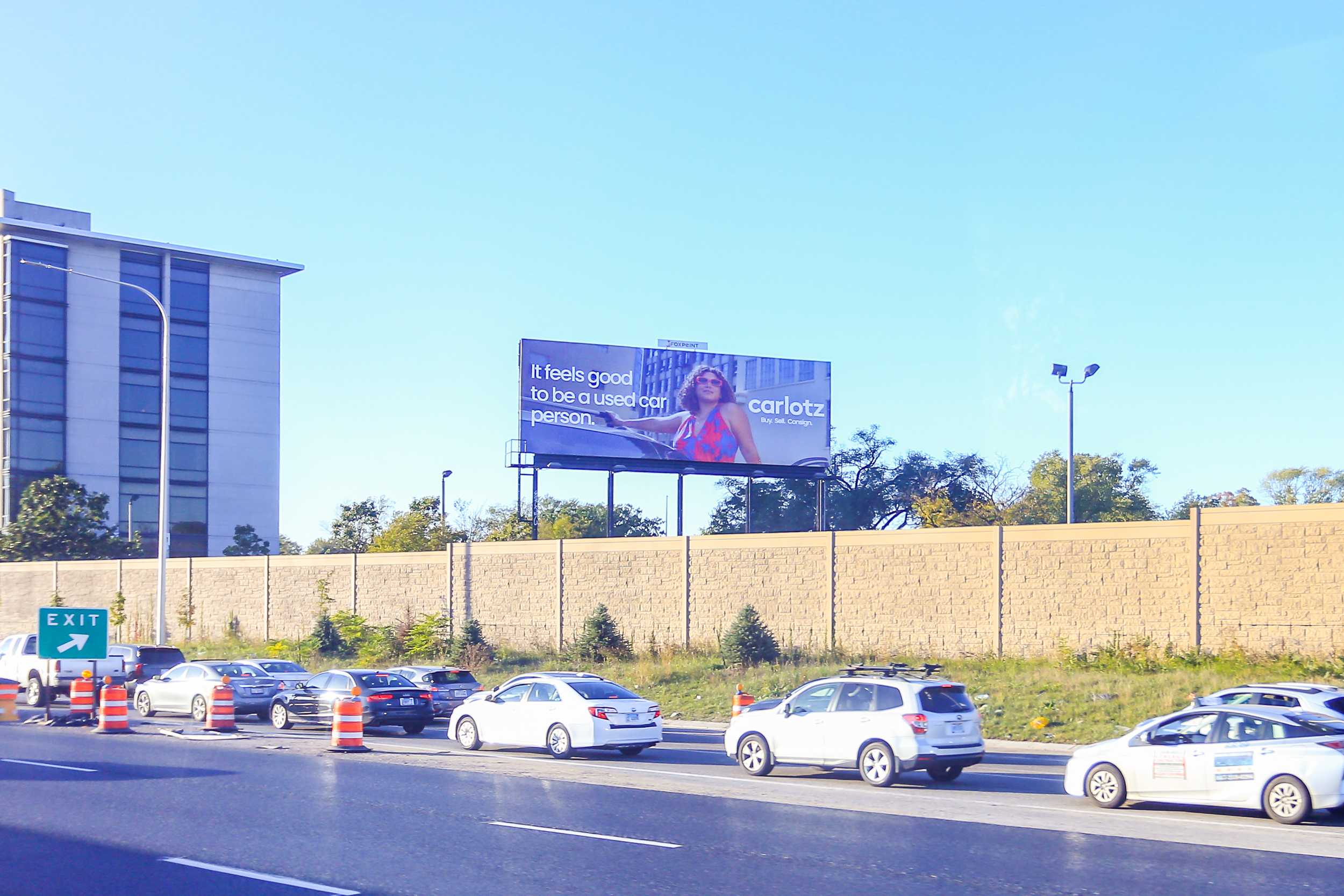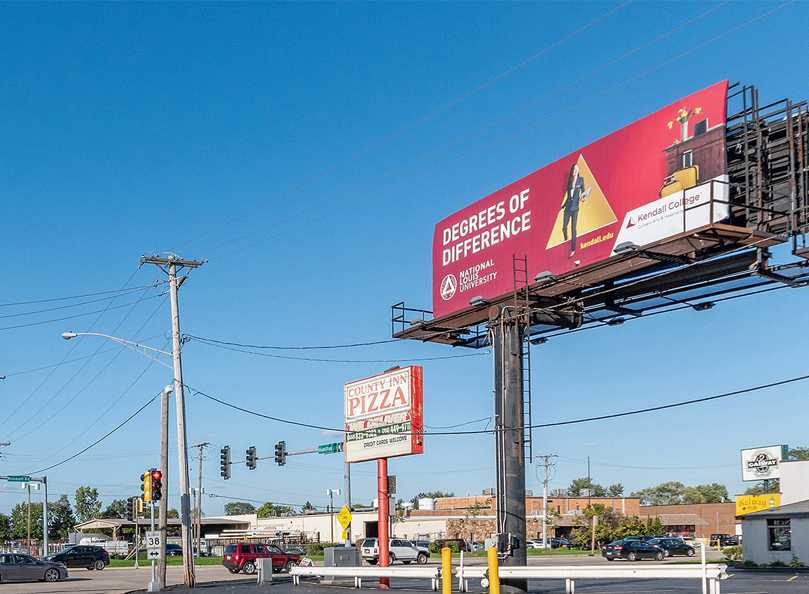 Western Suburb
Media Type:
Static

|

Facing:

East/West

|

ID:

IL-166
18+ Total Weekly Impressions
Elmhurst is an affluent suburb in the Chicago market with limited OOH to reach this highly desirable demographic. Two large-format static displays located right off the I-294 reach commuters heading to and from O'Hare Intl Airport and downtown Chicago.
Wells St. Bulletin
Media Type:
Static

|

Facing:

North 

|

ID:

IL-145
18+ Total Weekly Impressions
Perfectly situated in the heart of Chicago's Old Town, this wallscape is on Wells, the always congested street with constant foot traffic. The ideal blend of historical charm and modern convenience. Wells has unbelievable nightlife with popular theaters, restaurants, bars, and clubs.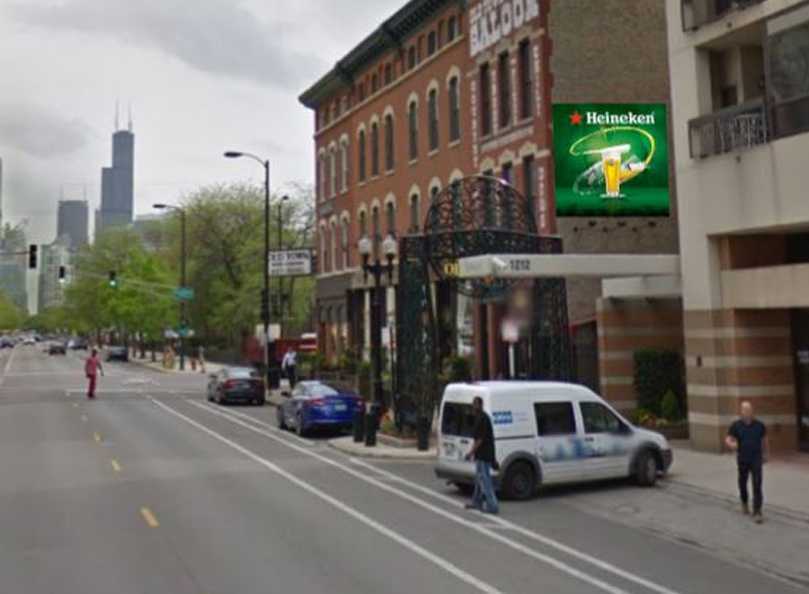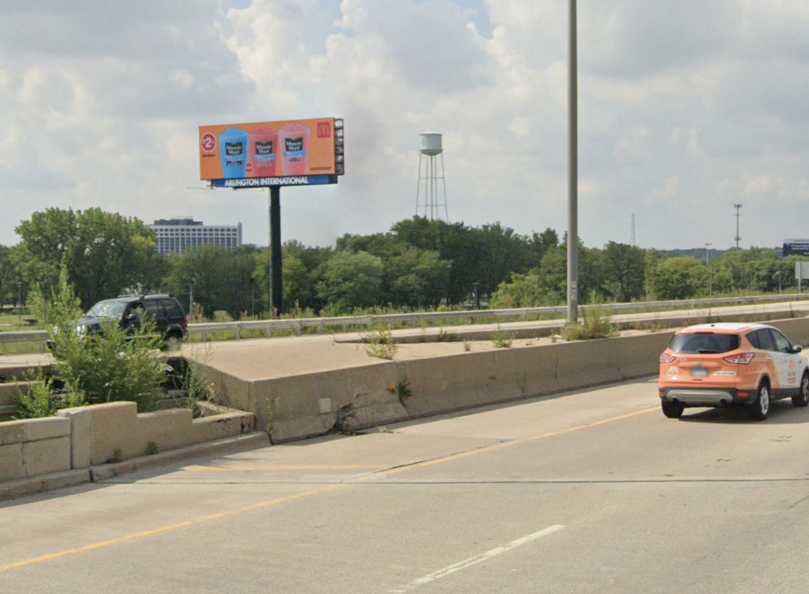 Arlington Heights
Media Type:
Static

|

Facing:

South West

|

ID:

IL-102
18+ Total Weekly Impressions
Located on Illinois Route 53, half a mile North of Euclid Avenue, this board targets commuters headed to affluent communities in Chicago's northwest suburbs including Arlington Heights, Palatine, Barrington and Schaumburg. Standing at 90 feet tall, this 20'x60' digital display is two-sided reaching motorists traveling North and South and rises above all other OOH displays in the area.

Let's plan
your
Campaign!