Over 8 million visitors a year.
$6 billion worth of economic impact.

Welcome to Kissimmee, FL.
18+ Total Weekly Impressions
Why OOH Advertising in Orlando?
Kissimmee, Florida may only have 80,000 residents as of the 2020 Census, but the tourism industry alone brings the masses to our part of Florida every year. It's not just about Walt Disney World either.
There's LEGOLAND, Universal Studios Orlando, Old Town, and more. Millions of visitors pass through or stay in Kissimmee annually – a diverse array of tourists. We're talking about a wide sample of people that cut across socioeconomic, gender, and age lines. You can call it a melting pot if you want, but there's no better place in the U.S. to find eyes for your marketing campaign. Being part of Orlando, the 18th-ranked DMA in the U.S., also has perks.
So if you're choosing to advertise in Kissimmee, you're choosing and gaining the opportunity to advertise to America. Can you beat that?

orlando Media Kit
Foxpoint's location-based media provides unmatched environmental relevance to consumers.
This ensures that brand stories communicate the right message, at the right time, to the right audience. Want to learn more about billboard opportunities in the Orlando Market? Download our media kit below.

Vine Bulletin
Media Type:
Static

|

Facing:

East/West

|

ID:

FL-420A
18+ Total Weekly Impressions
This 12'H x 40'W bulletin is located in a heavily traveled tourist area in Kissimmee, Florida. Providing a clean, unobstructed read to motorists, this Foxpoint Media bulletin will provide an advertiser with excellent messaging to both the local community and the tourist audience.
All of the popular Orlando attractions are in close proximity to this display including Disney World, Universal Orlando, Orange County Convention Center, Sea World, multiple water attractions, and tourist shops. The region sees an estimated 47.8 million visitors a year.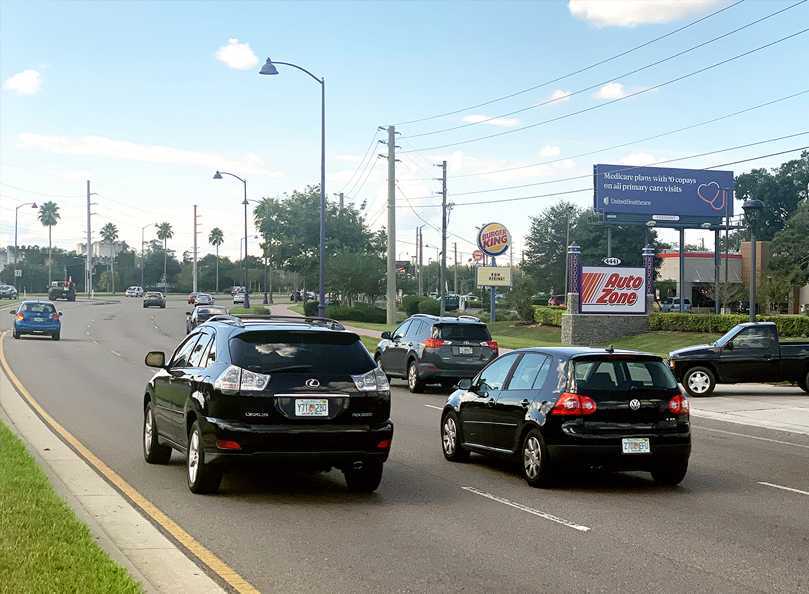 Let's plan
your
Campaign!