Why OOH Advertising
in Las Vegas?
18+ Total Weekly Impressions
Chicago's demographics show that it is a large and ethnically diverse metropolis. It is the third-largest city and metropolitan area in the United States by population, and the city was home to over 2.7 million people in 2020, accounting for over 25% of the population in the Chicago metropolitan area; home to approximately 9.6 million.

Las Vegas Media Kit
Foxpoint's location-based media provides unmatched environmental relevance to consumers.
This ensures that brand stories communicate the right message, at the right time, to the right audience. Want to learn more about billboard opportunities in the Las Vegas Market? Download our media kit below.

Las Vegas Strip
Media Type:
Full Motion Digital

 

|

Facing:

Multiple Directions

|

ID:

NY-02
18+ Total Weekly Impressions
This double-faced Digital Tower stands 85-feet tall and is covered with an abundance of LED panels. The unique sign simulates a classical Roman building façade with a surface area boasting more than 6,000 square-feet of LED. Experiential features include the positioning of the structure, directing foot traffic underneath the sign and audio that reaches pedestrians approaching the structure from both directions.
There are also 12 digital screens facing Las Vegas Blvd located at ground level and adjacent to the large tower. These full motion digital screens offer an opportunity for a fully immersive takeover experience for your brand.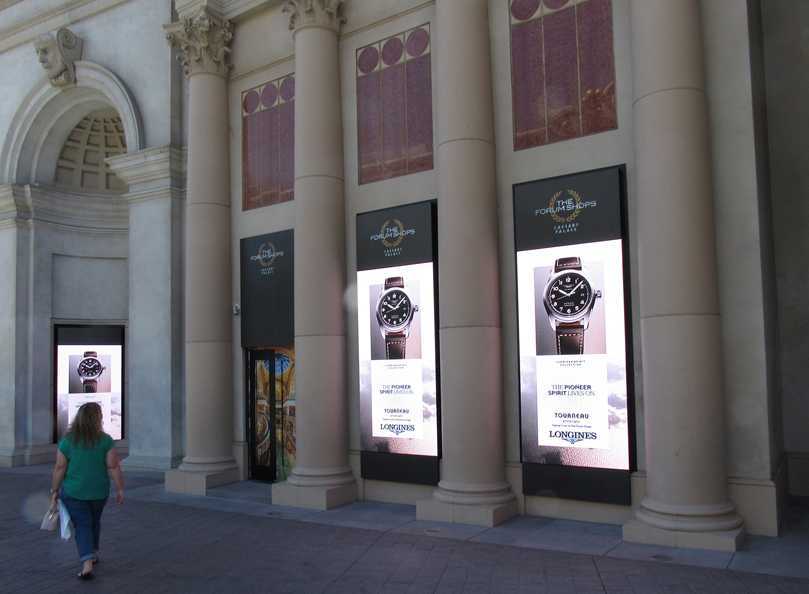 Let's plan
your
Campaign!